Security Systems and Technology
The company SOTER has several years of experience in the following areas: protection of people and properties, staff outsourcing and cleaning services. We work with a big network of clients, companies and individuals.
We are enjoying the trust of over 150 customers and by working with such a large group of contracting parties we continue to improve our knowledge, expertise and gain invaluable experience. During the cooperation we ensure to take care to deliver the highest quality of services and customer satisfaction.
We provide comprehensive customer service in the areas of personal and property security:
 - The design of the alarm system installations, CCTV and access control
  - Maintenance of installed systems
 - Monitoring (24hr electronic surveillance with the immediate response of emergency crews)
images
The modern industrial science is capable of detecting most of the threats associated with property security in real time through the application of digital technology. This means rapid response to a potential threat which allows users for a potential damage prevention or immediate apprehension of perpetrators. Designed and installed by our company, Soter alarm systems ensure a high level of security at relatively low installation and running costs.
Our systems can be used and applied in the protection of all facilities from flats, shops, small businesses and bank branches to large industrial plants, warehouses and office buildings.
SOTER installed CCTV, it enables to control systems and fire protection systems which increase the level of security and surveillance of protected facilities.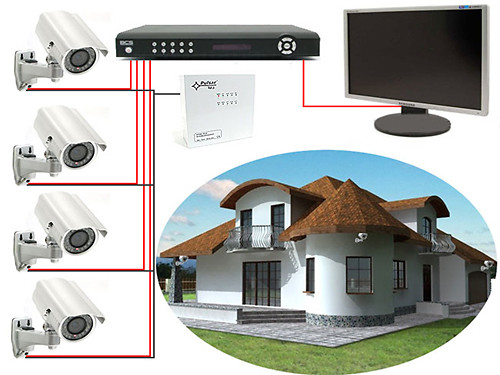 CCTV is an important addition to systems ensuring safety in buildings. They are used to surveil the protected objects or areas and provide the possibility of visual verification of events. It is very important to obtain an adequate high level of security. Moreover such systems are also able to archive recorded images. This function allows users to analyse the course of many events that would otherwise have been missed. More importantly CCTV cooperates with other security systems such as intruder alarms and access control systems. The comprehensive application of all mentioned systems allows for a very rapid response from security services and substantially improves work efficiency of security guards who undertake inspection rounds.
For more information please contact:
Technical Security Department
tel. 795 565 227 or 795 565 200
E-mail: This email address is being protected from spambots. You need JavaScript enabled to view it.